Ethereum's Volatile Fluctuations of the Week Cost it 3.46%
Ethereum has shown volatility over the last seven days. There have been three major price fluctuations in these days, and it has made an overall 3.46% loss in the price against the US Dollar.
Ethereum Price Analysis
ETH coin opened the week at 188.05 USD, and in the next 13 hours and 15 minutes of November 08, it lost 6.55 USD to touch 181.50 USD. At 14:40 UTC, Ethereum price started gaining and with a 5.30% increment, it added 9.62 USD to touch 191.12 USD by November 10. The last variation happened between 16:25 UTC of November 10 and 19:50 UTC of November 14, and in these 4 days, Ethereum made a loss of 4.20%, and the price got down to 183.09 USD from 191.12 USD.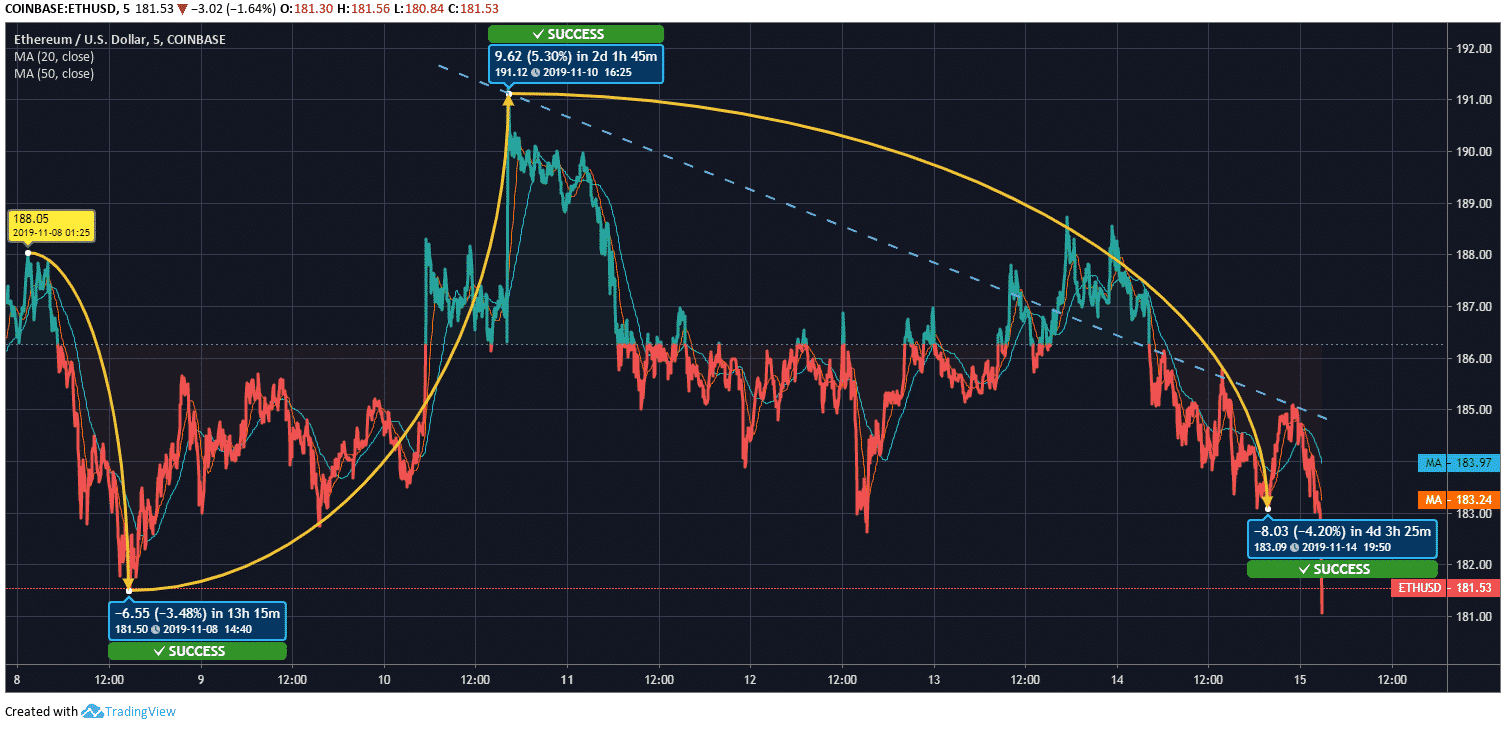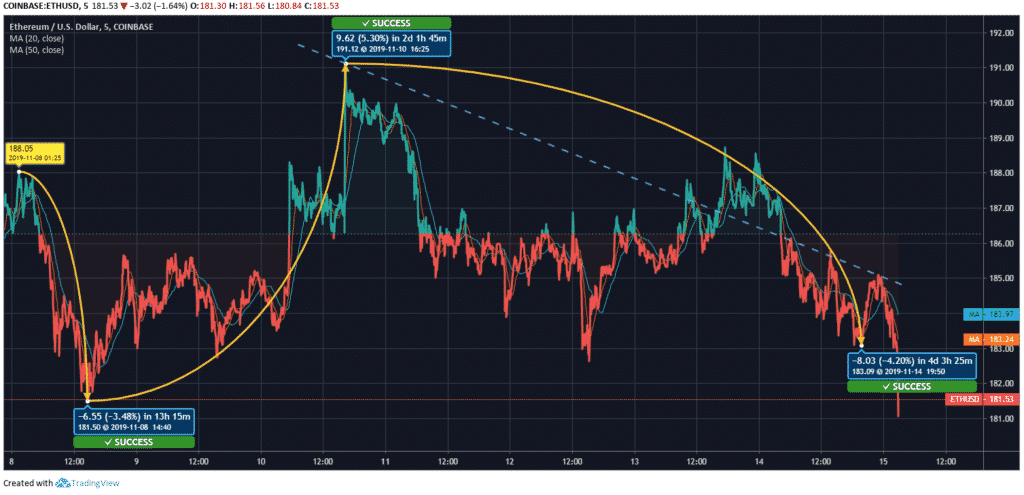 However, the market cap has shown a marginal hike in these seven days. The market cap of ETH coin on November 08 was 19.983 billion USD, and it has been increased to 20.033 billion USD in these last seven days.
Ethereum's 20 days average is at 183.24 USD, and it's 50 days average stands at 183.97 USD. Ethereum may find the next resistance around 188.09 USD.
| | |
| --- | --- |
| Ethereum (ETH) | Resistance and Support Levels |
| 1st Resistance | $188.09 |
| 2nd Resistance | $190.18 |
| 3rd Resistance | $191.73 |
| 1st Support | $184.45 |
| 2nd Support | $182.9 |
| 3rd Support | $180.81 |