Ethereum (ETH) is Heading for Profitable Closing
Ethereum price was seen battling with the bear from the past couple of days. The traders who have dealt with ETH coin in the past must be aware of the momentum. The coin has the potential to turn the current slight improvement into heavy upsurge.
Yesterday, the currency touched a high of $186.25 and a low at $179.38. The volume marked by Ethereum was $8,815,678,477. Let's have a look at the intraday chart of Ethereum.
ETH/USD Price Chart: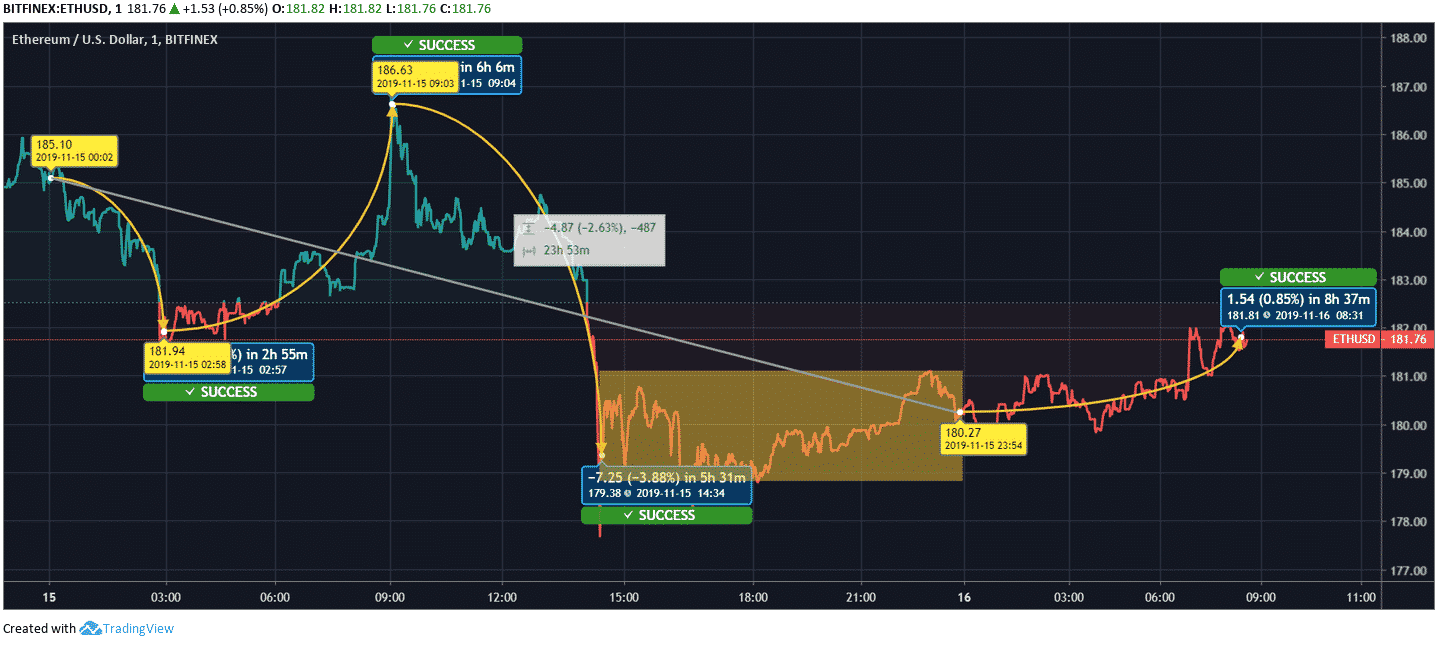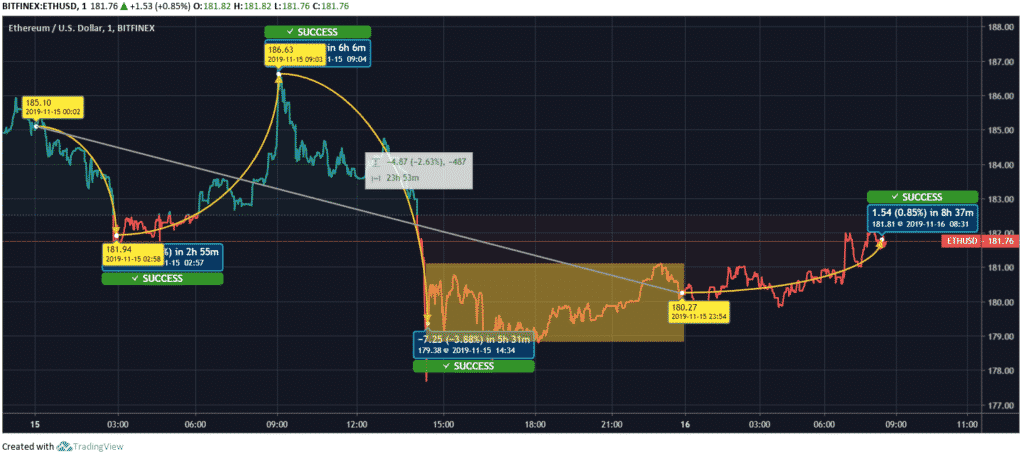 Yesterday, Ethereum started dealing at $185. The price fell to $181 by 1.71% in the next few hours. Further, the price escalated to $186 by 2.57%. The ETH coin couldn't hold at the level and took a tremendous fall of 3.88%. The price counter shifted to $179. The rest of the day was spent around $180. The intraday movement of the Ethereum reflected 2.63% regression. Today, the currency opened the day at $180. The price counters jumped to $181 by 0.85%.
Ethereum Price Prediction:
The traders dealing with cryptocurrencies are experiencing confusion. The currencies are inconsistent on the price chart, and thus the traders are waiting for stability. Well, the only coin reflecting consistent move among them is Ethereum. The coin is trading around $180 and thus spiking hope of upsurge among the traders.
The intraday trading in ETH coin is speculated to a profitable turn. The price is seen moving towards the immediate support level at $184. The next resistance level could be achieved in the coming hours.
| | |
| --- | --- |
| Resistance Level | Price |
| R1 | $184.72 |
| R2 | $188.92 |
| R3 | $191.59 |
| Support Level | Price |
| S1 | $177.85 |
| S2 | $175.18 |
| S3 | $170.98 |
The traders interested in Ethereum are recommended to opt for long-term investment. The specified period would give the desired result to the investors.