Will Ethereum (ETH) Succeed in Outclassing the Bears?
ETH coin is on a roller coaster ride due to the ongoing bearish sentiment
Ethereum price had a good beginning to the week, but it could not keep up with this momentum during the later phase of the week as the bears started getting stronger and putting the price under undue pressure. The price movement of ETH from past seven days shows the price oscillating in the range between $135 – $176.
Ethereum Price Analysis:
ETH price has been battling the bears ever since the bearish sentiment came into the crypto market. The past week saw the price of ETH undergoing huge variations with the week starting on a good not but ending on a low note. The price was at a high of $176.5565 on November 20. It fell to the tune of 9.35% at $160.0452 on November 21. There was a slight recovery on the next day when the price of Ethereum reached $162.1242, showing a recovery of 1.14%. The price of ETH coin went below the baseline at $144.5442 on the same day. It did rise on November 23 at $152.5742 showing a rise of 5.82%. With the bears continuing to exert pressure, the price again slid to $135.0986 on November 25. The current day's price is at $147.8296, showing a recovery to the extent of 9.42%.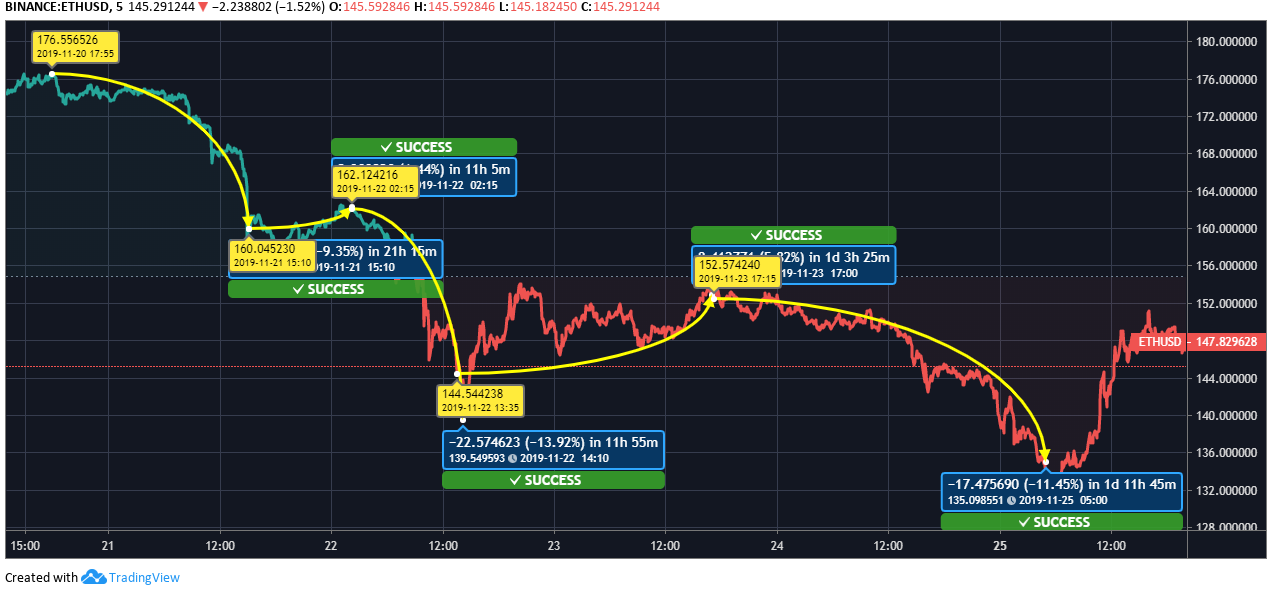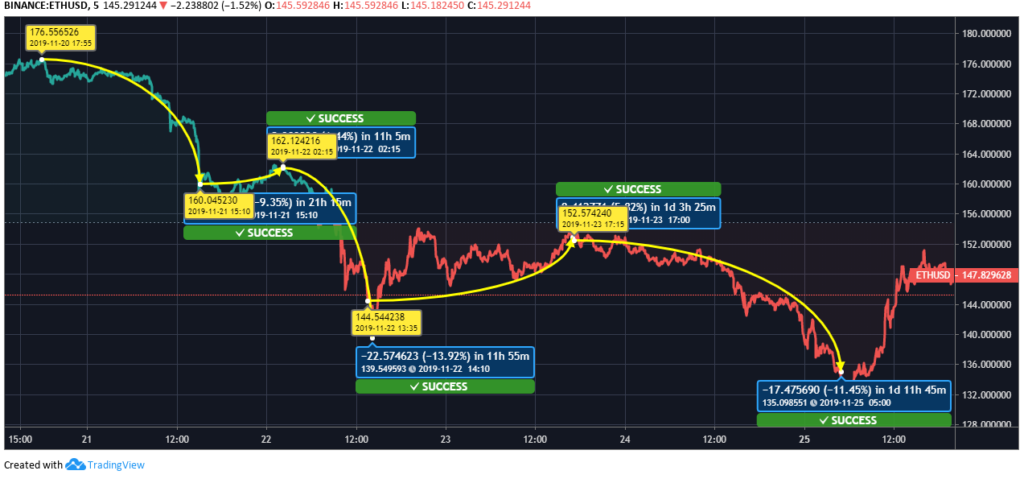 Ethereum price has been going on a roller coaster ride since the bearish phase has started getting stronger in the crypto market. Analysts are, however, confident about ETH's potential. Current investors should continue to hold on to their investments from a long-term perspective. Day traders can make gains as there have been bouts of rising and fall for the ETH price.