Ethereum (ETH) Makes a Move to Gain; Still Miles behind the Monthly High
Ethereum loses 16% in one day and got placed at $147
The next resistance may fall upon ETH coin at $153.19
Ethereum has shown a significant hike over the last 24 hours, and it has now gone beyond 147 USD. However, in the last 30 days, ETH coin's journey has been full of unprecedented fluctuations that make an overall 16.78% slump in the value against USD. The movement pattern of Ethereum can be divided into three major phases of price change.
Ethereum Price Analysis
ETH coin was being traded at 177.49 USD on October 27, and over the next 10 days, it got increased by 9.36% to be placed at 194.10 USD. On November 06, Ethereum started weakening and lost 36.10 USD by November 21 to be placed at 158 USD. The last variation happened between November 22 & 25, and in these 3 days, the currency made a loss of 18.80% that cost it 30.52 USD and reached 131.80 USD. The current price of Ethereum is trading around 147 USD.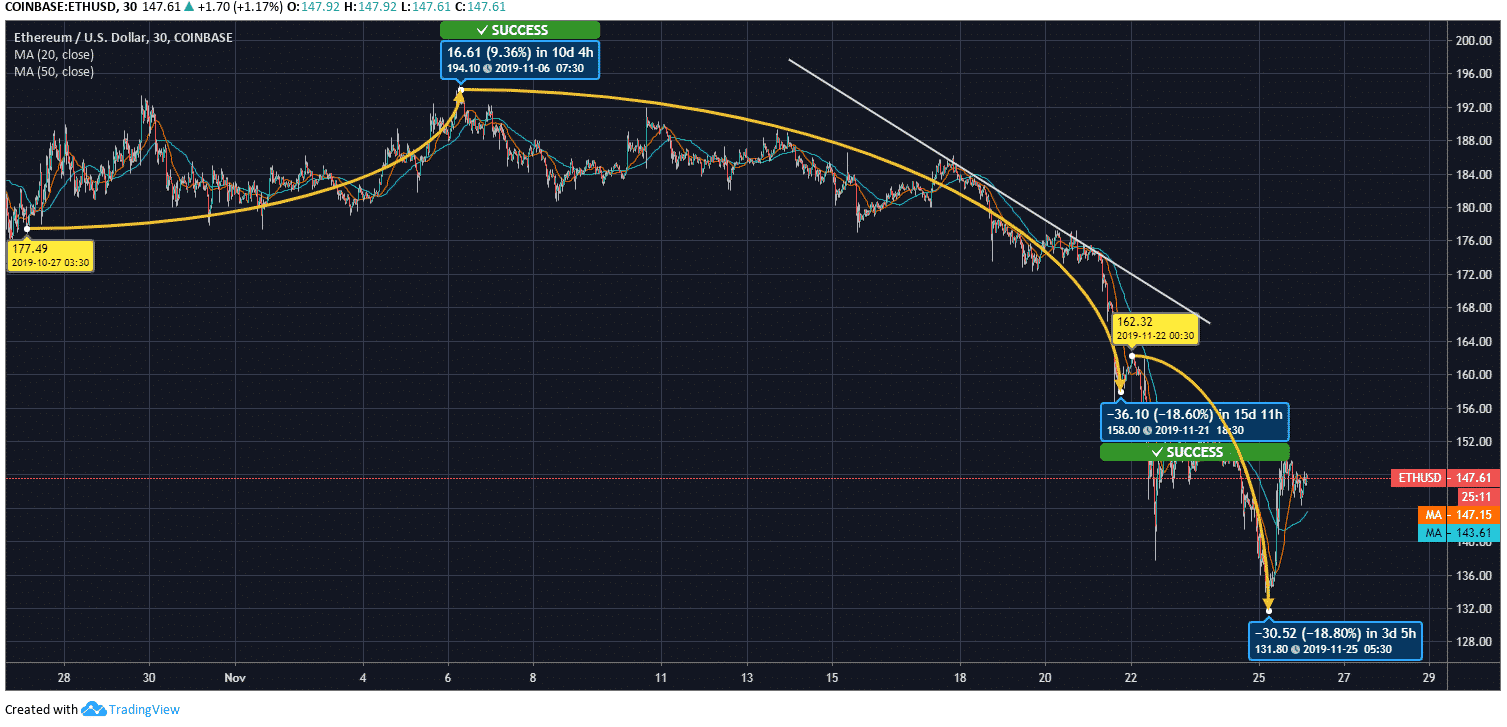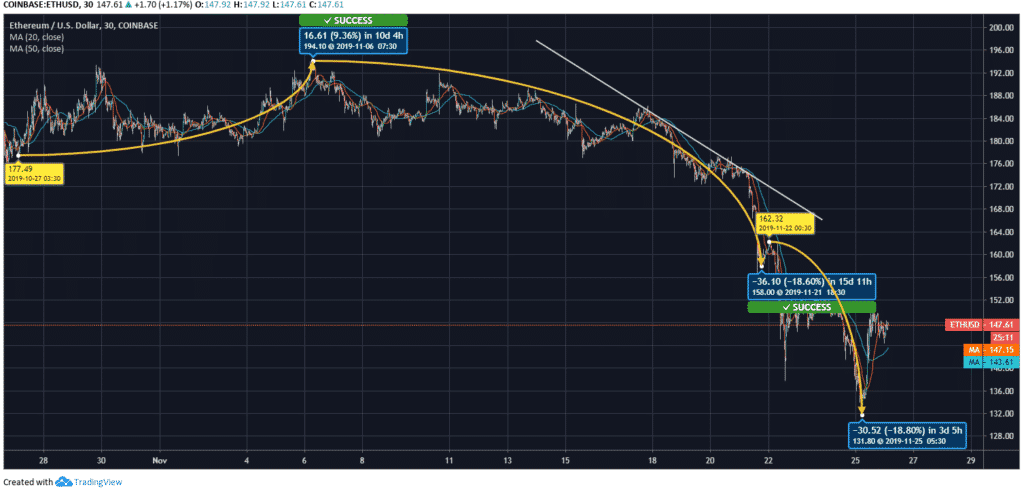 The market cap of Ethereum on October 27 was 19.957 billion USD, and over the last 30 days, it has been decreased to 16.032 billion USD. There has been immense volatility on the market cap front, as well.
ETH coin's 20 days MA is now at 147.15 USD, and it's 50 days MA stands at 143.61 USD. The current value of Ethereum at 147.69 USD is more than both the moving averages. Ethereum may find the next resistance at 153.19 USD.
| | |
| --- | --- |
| Ethereum (ETH) | Resistance and Support Levels |
| 1st Resistance | $153.1933 |
| 2nd Resistance | $159.9066 |
| 3rd Resistance | $169.6033 |
| 1st Support | $136.7833 |
| 2nd Support | $127.0866 |
| 3rd Support | $120.3733 |