Ethereum (ETH) Records Almost 41% Hike Over the Last 30 Days
The crypto market has been under huge pressure lately. Ethereum has been trying to fight the same and looks like the coin might keep the overall uptrend intact as per the long-term price movement. The currency has registered almost 41% upsurge in the last 30 days.
The coming period in the market might carry disappointment, but Ethereum would manage to swim out of it. The current period is not suited for trading; hence we would recommend the traders to keep calm and wait for substantial improvement.
Ethereum Price Analysis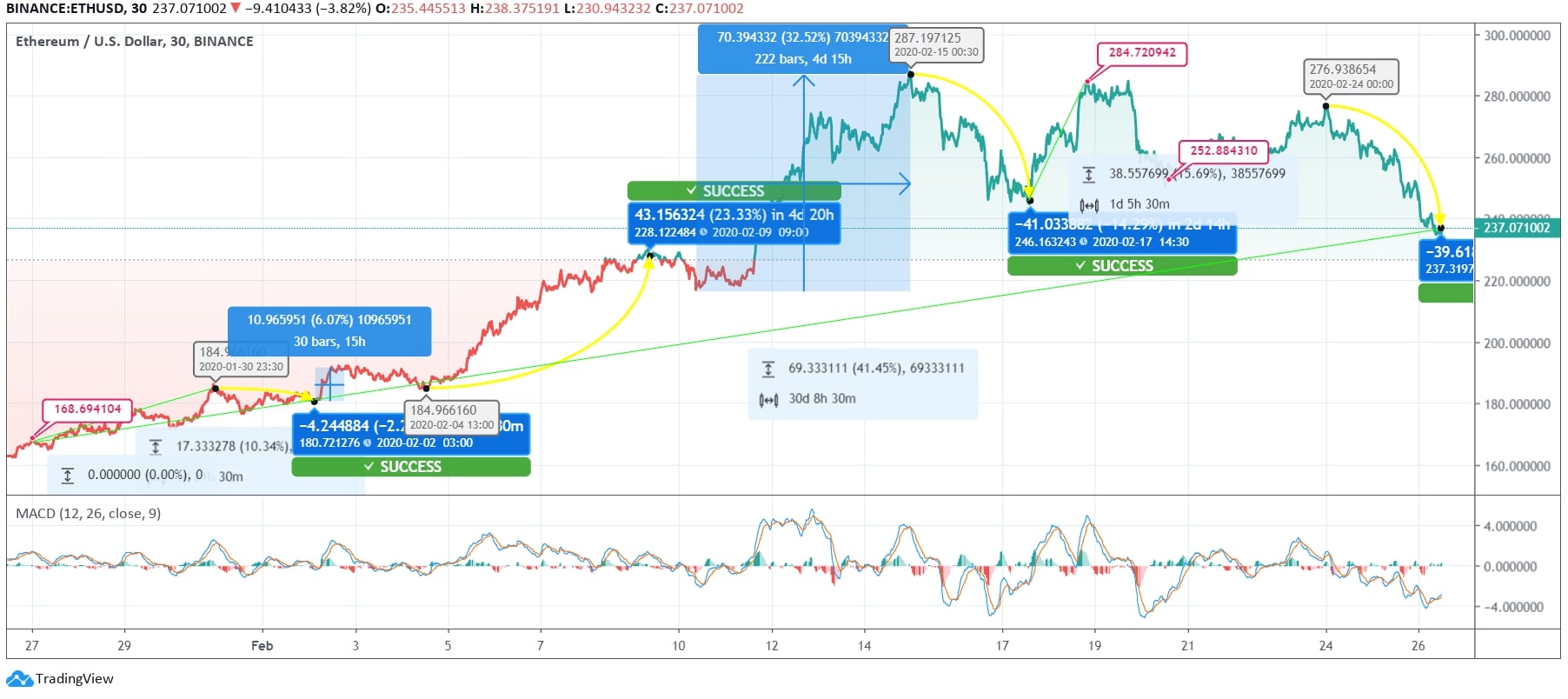 Ethereum was trading at $168 on January 27, and then, it escalated to $184 in the next three days. After this hike, it slightly plunged and touched $180 by February 02. Later, the ETH price improved to $190 by 6.07%. The currency hovered around the same level after the moderate hike. Then, the currency escalated to $228 by a huge hike of 23.33% on February 09. On the next day, it keeps the upward momentum intact and recorded a massive hike of 32.52% and touched $287.
From this high, Ethereum price dribbled to $246 by 14.26%. On February 18, the price improved to $284. Later, ETH price dropped to $252 but then escalated to $276. In the next two days, the coin price plunged to $237. Despite this heavy volatility, the month-long movement reflects 41.45% progression in the price of Ethereum. The currency is currently near the next support level at $234. The coin might breach the same at any time. ETH is likely to plunge to the major support level at $222 in the upcoming days.