Ethereum (ETH) Exhibits 7% Downtrend in 7-days Run
Ethereum price has reflected a tremendous fall in the price over the week. The price slipped from $189 to $185. The overall drop has registered 7% decline in the price of the ETH coin. The same is due to the current market scenario which not impressive. However, the loyal traders are still hopeful for an uptrend to embark soon. In the last seven days, Ethereum was seen touching a high at $189.33 and a low at $175.20.
Ethereum Price Analysis
Ethereum started the week at $189 on November 14, 2019. The intraday price movement marked a fall of 2.02% as the counter touched $185. The fall continued November 15 too. The price slipped to $180 by 2.78%. The escalation embarked on ETH on November 16 and took the price to $182 by 1.46%. The escalated remained intact on November 17. The price moved to $184 by 0.61%. On November 18, the ETH price slipped to $178 by 3.01%. Yesterday, the downtrend brought the price of Ethereum to $176 by 1.44%. Today, the opening hours took the price to $177 by 0.94%. However, the recent movement in price of Ethereum brought it down to $175.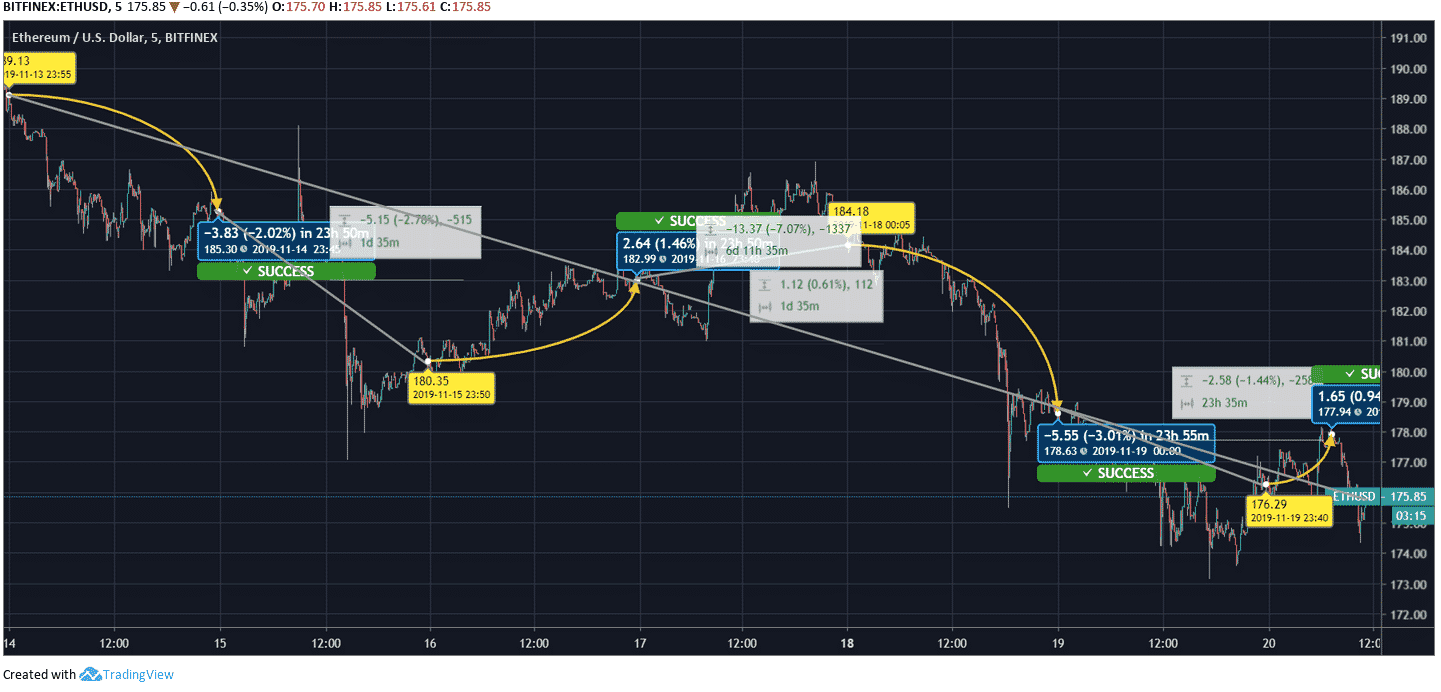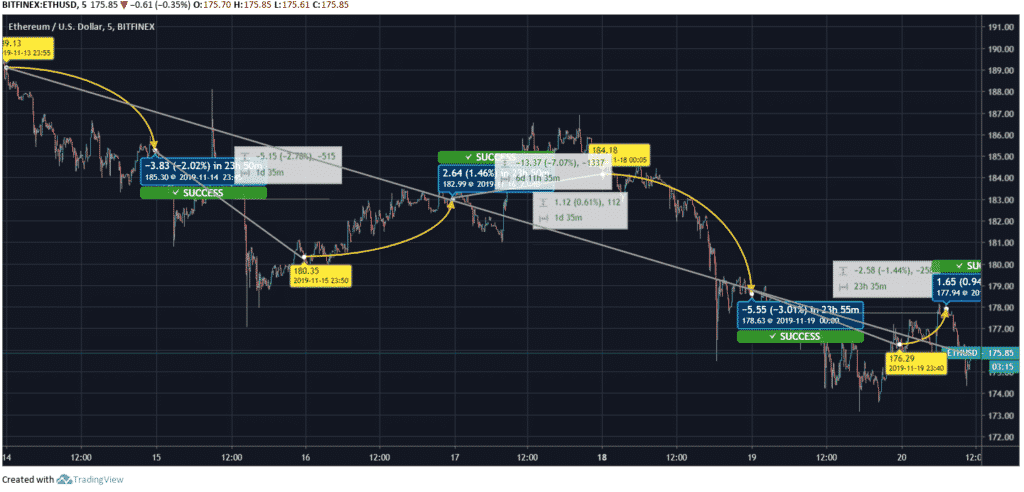 The currency isn't likely to be fruitful for the intraday traders. The current price of Ethereum is $175. The immediate support level at $174 is anticipated to be breached in the coming hours. There is a slight possibility for the currency to violate the next support level too. ETH is a result yielding coin. The same is recommended to opt for long term investors as it would bring the best result in the long run.
| | | | |
| --- | --- | --- | --- |
| Resistance Level | Price | Support Level | Price |
| R1 | $181.59 | S1 | $174.26 |
| R2 | $185.73 | S2 | $171.07 |
| R3 | $188.92 | S3 | $166.93 |