Ethereum (ETH) Records 11.23% Drop Since Last 90 Days
Market Update on Ethereum: Virgil Griffith, who has of late been working at the Ethereum Foundation, has been captured for purportedly setting off to a gathering in North Korea and sharing his ability in utilizing digital currency.
Ethereum Price Analysis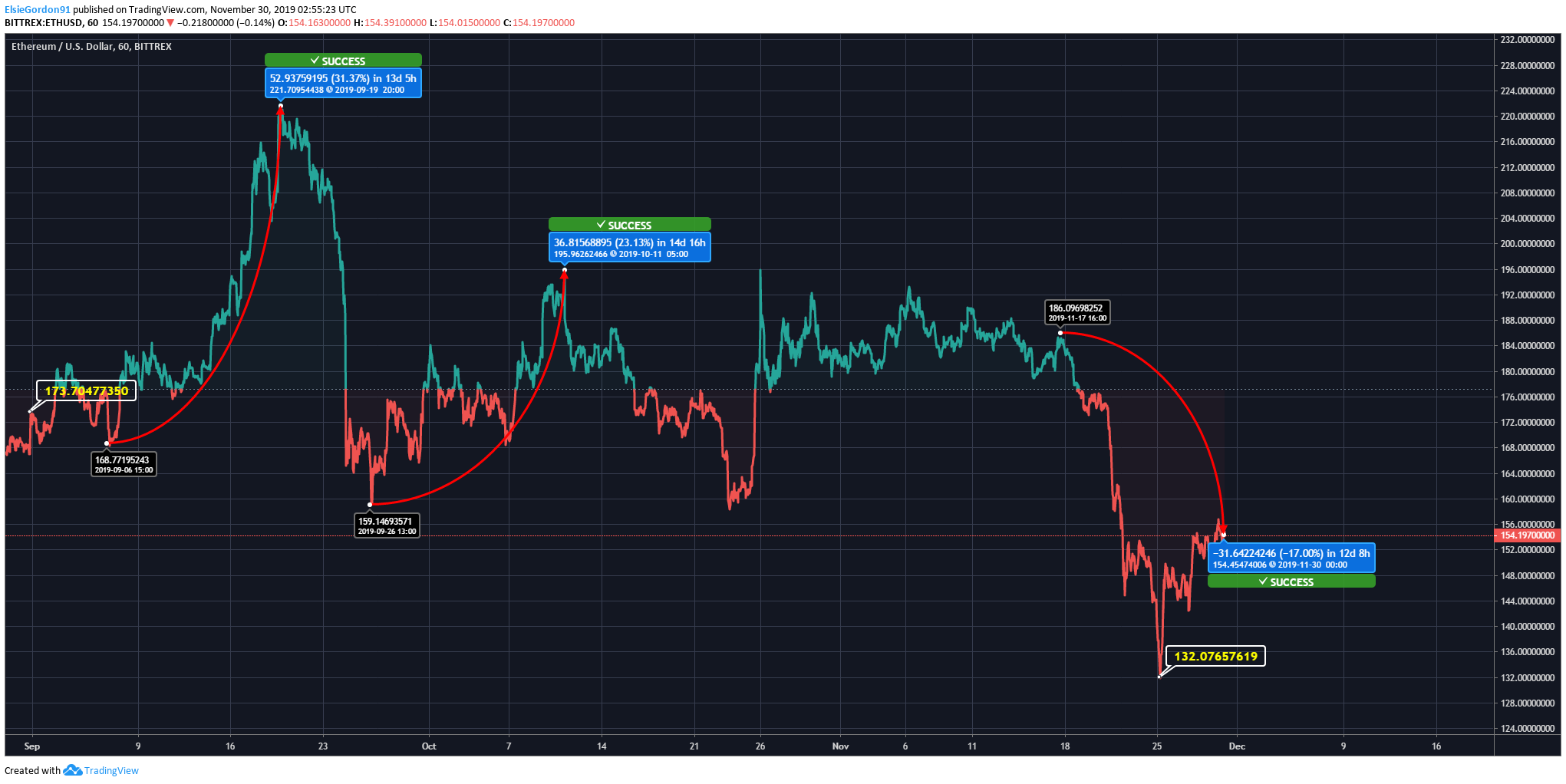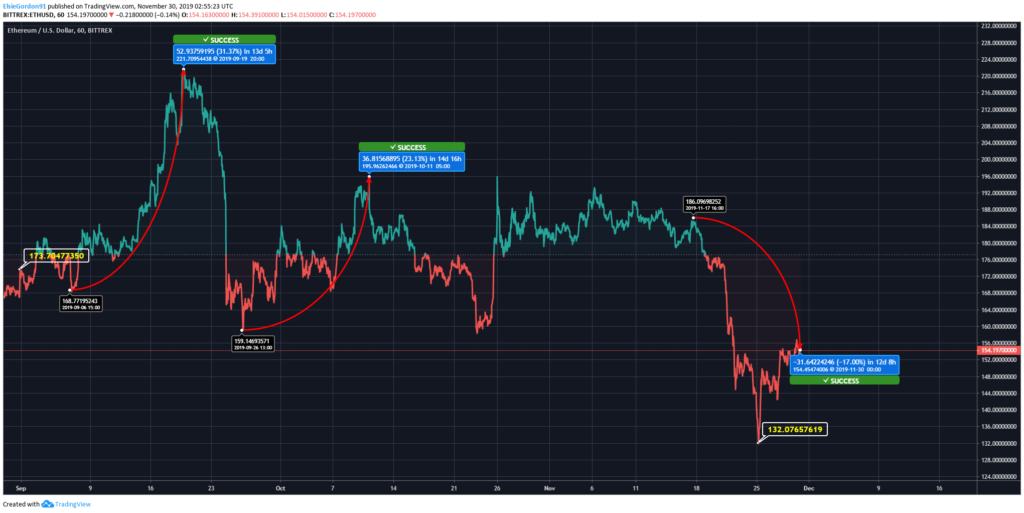 Ethereum shows the dominance by the bears presently as per 3-month's price movement. On August 31, the ETH price was trading at $173.70. It fell to $168.77 on September 6, 2019, but managed to soar to heights of $221.70 with a 31.37% increase. On September 26, Ethereum witnessed a major fall, and the price reached $159.14. Then, the currency got hiked by 23.13% and reached $195.96. From October 26 to November 18, ETH's price was moving at a constant pace until November 17. Presently, Ethereum's price movement indicates a slight recovery after sharp declines.
$186.09 was the price of Ethereum on November 17, and presently, it stands at $154.45, which means it is reflecting a price drop of 17%. As per the recent recovery, it may trade next to its immediate resistance of $158 shortly.
We suggest to buy or hold for the ETH today as per the trend noticed. It may be circulated today between $153 and $156. The performance for Ethereum since about the end of August 2019 has been a mixed one with both trends. Since November 19, 2019, the bears have a stronghold on it. ETH is one of the best cryptocurrencies we have today and hence, trading from the long-term will prove to be beneficial.