Ethereum (ETH) Exhibits Moderate Movement After Recent Hike
The crypto market has reflected a substantial improvement after a heavy price crash. The opening of the ongoing month brought a regressive trend in the price of the coins. From the last couple of days, the currencies were exhibiting a massive drop in the price, and yesterday the downfall was of double digits.
Ethereum (ETH), one of the top trending coins, wasn't spared, and that has to face a huge setback. The coin dropped below the 52-week low and readjusted the counter at $95.18. However, the later period brought improvement in the coin. The day closed with a green digit on the counter. Today, ETH coin started at a moderate pace and is still keeping a tight hold over the same.
Ethereum Price Analysis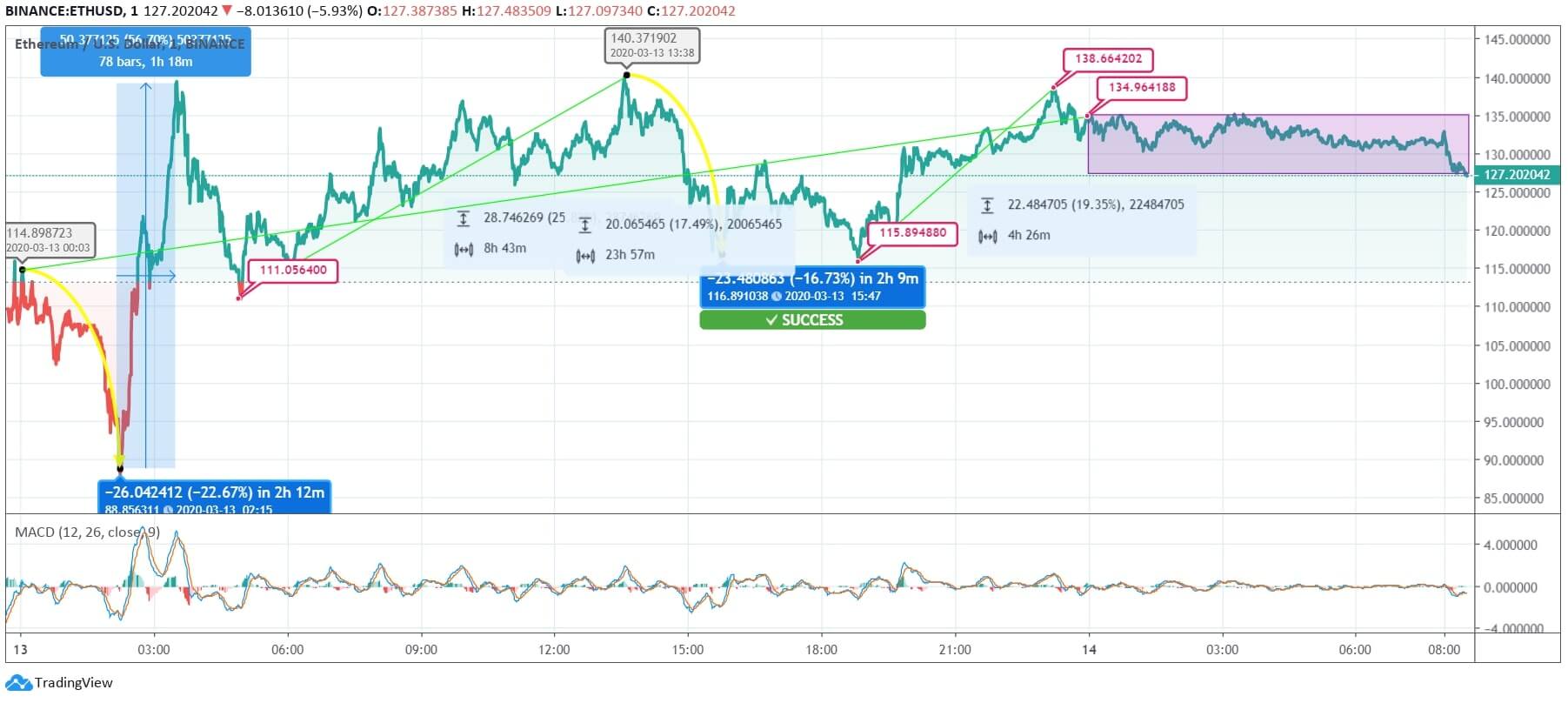 Ethereum started dealing at $114.89 during the first hour of March 13. The price dribbled to $88.85 in the next two hours but immediately recovered to $139 by a massive hike of 56.70%. Later, the price plunged to $111, and after that, the escalation took place, and the price of ETH coin touched $140 at 13:38 UTC. The currency plunged to $116 and remained at the same level with a spike at $129. The subsequent period brought improvement in Ethereum, and thus the price touched $138 from $115 by 19.35% hike. The intraday movement in the coin brought an improvement of about 17.49%.
Today, ETH coin started the day with a steady movement of around $130. The sluggish movement in the coin continued, and in the next hours, the currency was spotted around the same level. Recently, there is a slight drop observed by the coin that brought the price at $127.
The current price of Ethereum is indicating that the coming period in the coin might bring improvement. The coin might be seen escalating to the immediate resistance level at $148. However, if the market pressure strengthens and the coin falls under the same, then the immediate support level is formed at $106.