Ethereum Price Drops to the Quarterly Low
Ethereum price experiences a heavy drop
The intraday trading still reflects no hope for profit
Yesterday, Ethereum (ETH) fell to the 90-day low. In the later hours, the price improved, but there are speculations that it might drop to a much lower level too. The improvement sign in ETH is still quite rare. In the past, the traders who have invested in the coin must be aware of the movement. The currency has the potential to pick itself from the lower level quite well and mark an astounding high.
Ethereum Price Prediction:
Yesterday, ETH coin started dealing at $162. The price kept hovering at the same level for some time but later fell to $147.90 from $160.81 by 8.06%. The price slipped again and touched $141.04. Further, Ethereum recovered and touched $154.55 by 9.58%. Before closing, the currency dropped by 3.73% at $148.89. Ethereum closed the day around $150. The intraday movement in the coin reflected regression of 7.38%. Today, the coin started at $149. Later, the coin escalated to $152.52 from $147.74. Later, the price of Ethereum dropped to $148.56 by 2.59%.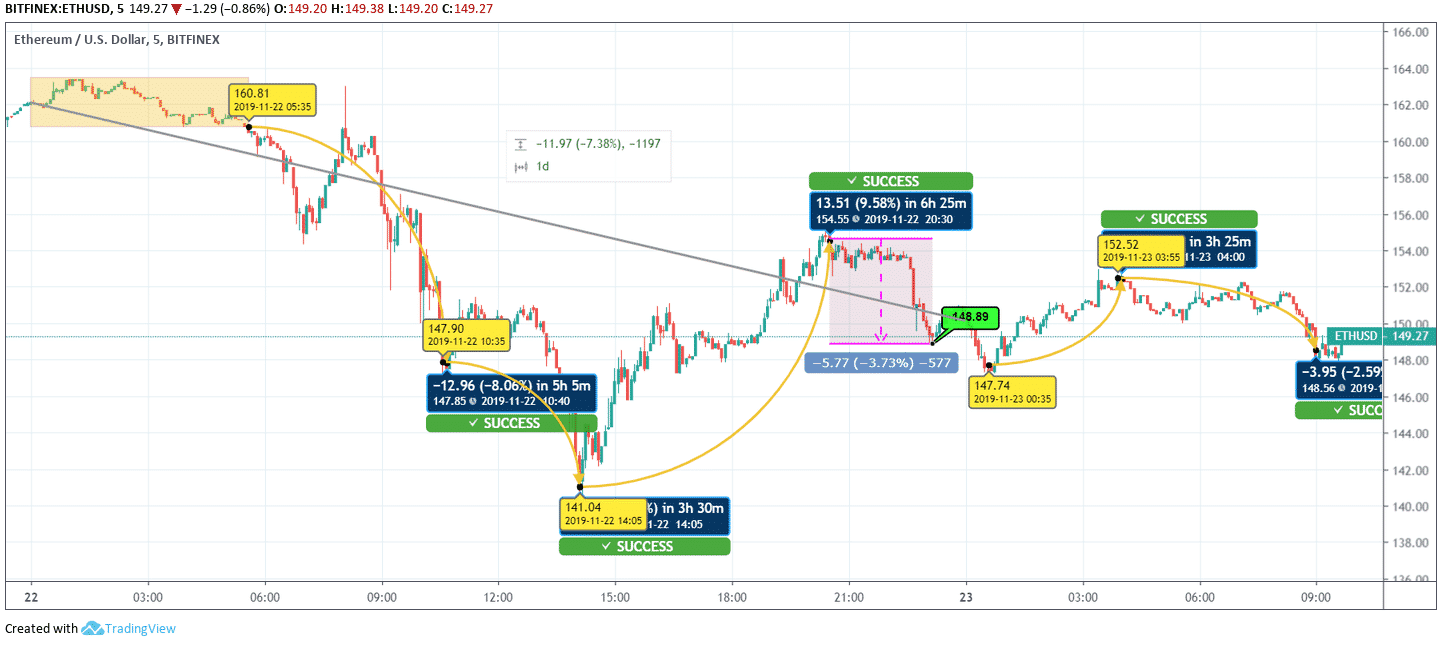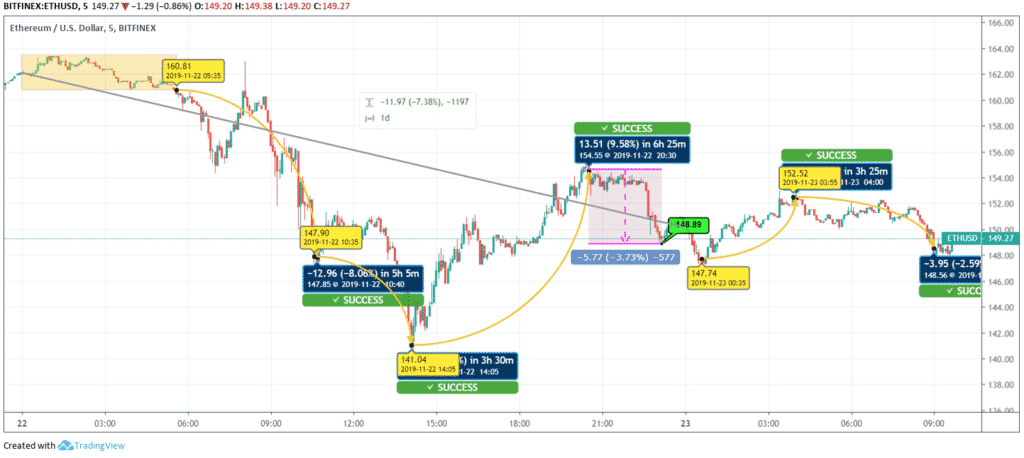 At present, the entire crypto market is suffering from a heavy blow. Bitcoin, the market controller is also spotted dealing at considerably lower level. The improvement would take place in some time, and till then the traders are suggested to remain calm.
For intraday traders, Ethereum isn't speculated to give a positive result. The price is slipping towards the immediate support level at $140.73. ETH price might drop to the next support level at $131.19.
| | | | |
| --- | --- | --- | --- |
| Resistance Level | Price | Support Level | Price |
| R1 | $161.42 | S1 | $140.73 |
| R2 | $172.57 | S2 | $131.19 |
| R3 | $182.11 | S3 | $120.04 |
The currency is recommended for long-term traders. However, the traders are highly suggested to hold on to their investment. The current market scenario isn't suitable for investment as it might turn out to be chancy.