Ethereum (ETH) Faces Extreme Volatility in the Last Week
Ethereum loses 1.79% value in the last week
It may find the next resistance at 188.46 USD
ETH coin has been through immense volatility over the last 7 days, like all its other peers. It has made an overall loss of 1.79% in these last 7 days and shown three huge price shifts.
Ethereum Price Analysis
Ethereum opened the week at 189.03 USD. Its first major variation started on November 06, at 07:15 UTC, and on the next day, at 13:25 UTC, ETH price reached 181.11 USD, the lowest for the week. It was followed by a hike of 5.88% over the next 2 days, and it pushed the value to 191.75 USD by 16:25 UTC on November 10. At 16:25 UTC, Ethereum started weakening and reached 182.07 USD by 15:20 UTC on November 12.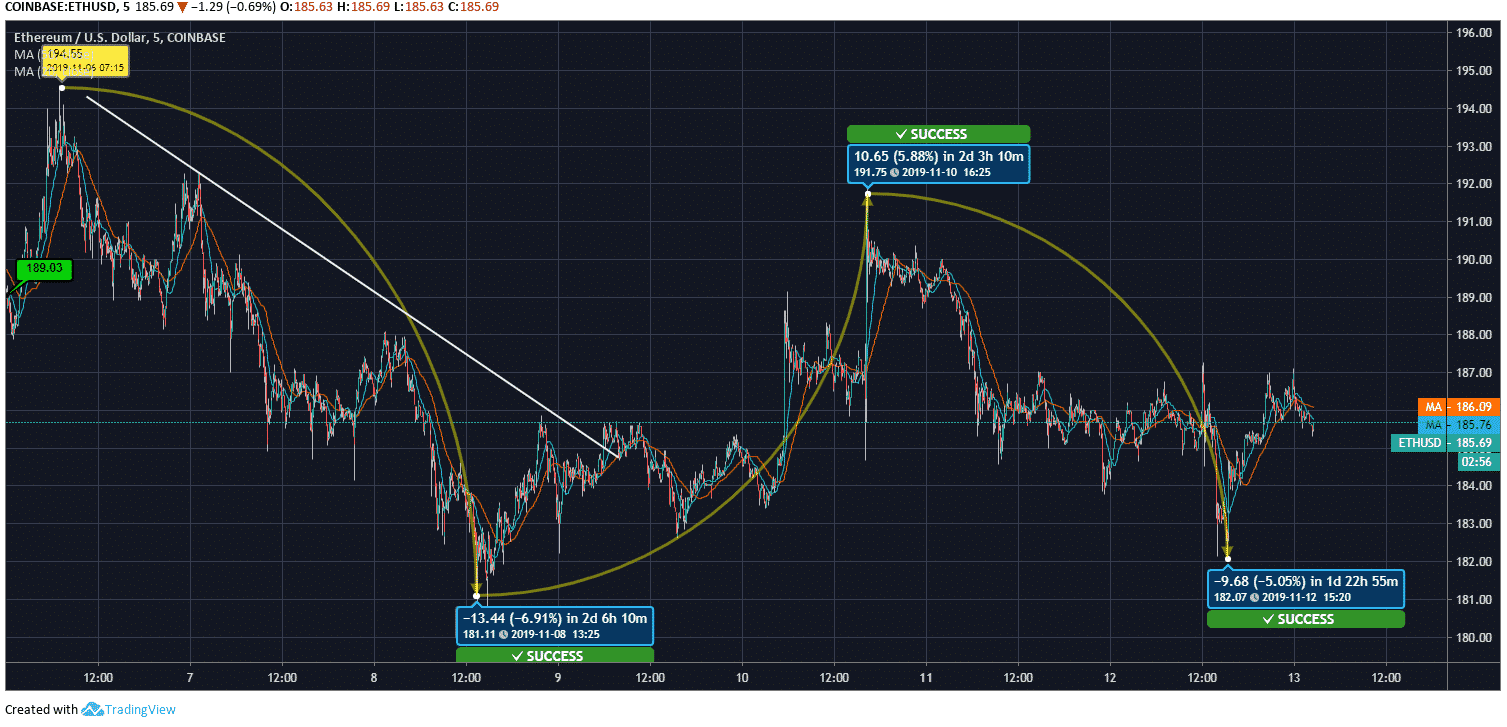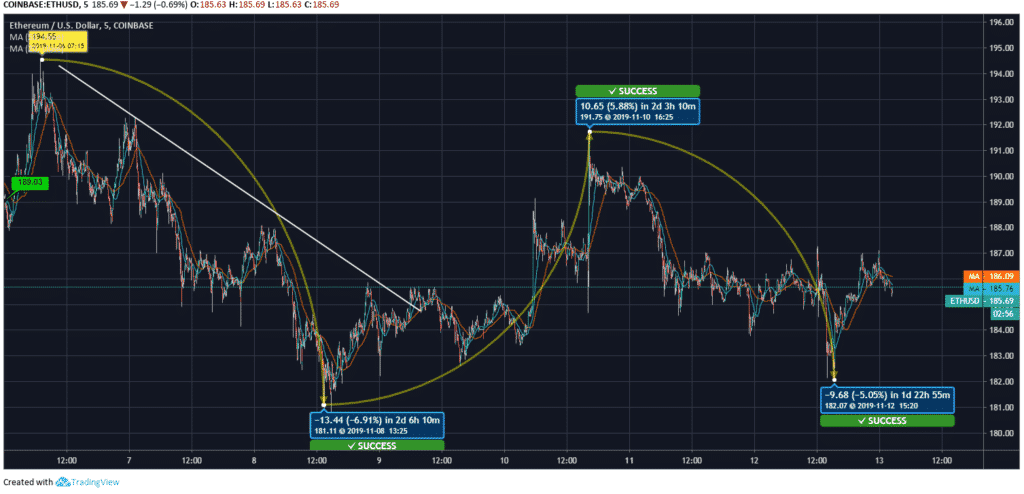 The Market Cap of ETH coin has also shown a slump in the last 7 days. It was roaming around 20.778 billion USD on 06th November, and today is at 20.217 billion USD.
Ethereum's 20 days average is now at 184.98 USD, and it's 50 days average stands at 179.72 USD. The current price at 185.64 USD is 3.29% and 0.35% more than the 50 days and 20 days moving averages, respectively.
| | |
| --- | --- |
| Ethereum (ETH) | Resistance and Support Levels |
| 1st Resistance | $188.4633333 |
| 2nd Resistance | $190.0866667 |
| 3rd Resistance | $192.2233333 |
| 1st Support Level | $184.7033333 |
| 2nd Support Level | $182.5666667 |
| 3rd Support Level | $180.9433333 |