Litecoin has lost more than 8% and falls to $65 overnight
In the last 24 hours, one major price decline has placed the Litecoin near $65 all the way from $75. LTC coin, in total, has shown four significant swings.
LTC to USD Price Analysis
A large part of yesterday was consistent for Litecoin. The first swing for the Litecoin was a slight rise of 1.39% between 02:37 UTC and 06:38 UTC. It placed the coin at $72.81. However, the biggest event of the day started at 16:02 UTC and over the next 2 hours and 12 minutes, it made the Litecoin lose a whopping $7.54 and pushed the LTC price to the lowest of the day at $64.74. The next few hours saw some marginal hike, and it gained 3.68% by 23:32 UTC to reach $67.09. The last swing of the Litecoin for the day happened between 23:32 UTC and 02:40 UTC, it deducted $1.48 from the coin, and the current value is roaming around $65.
Litecoin Price Chart by TradingView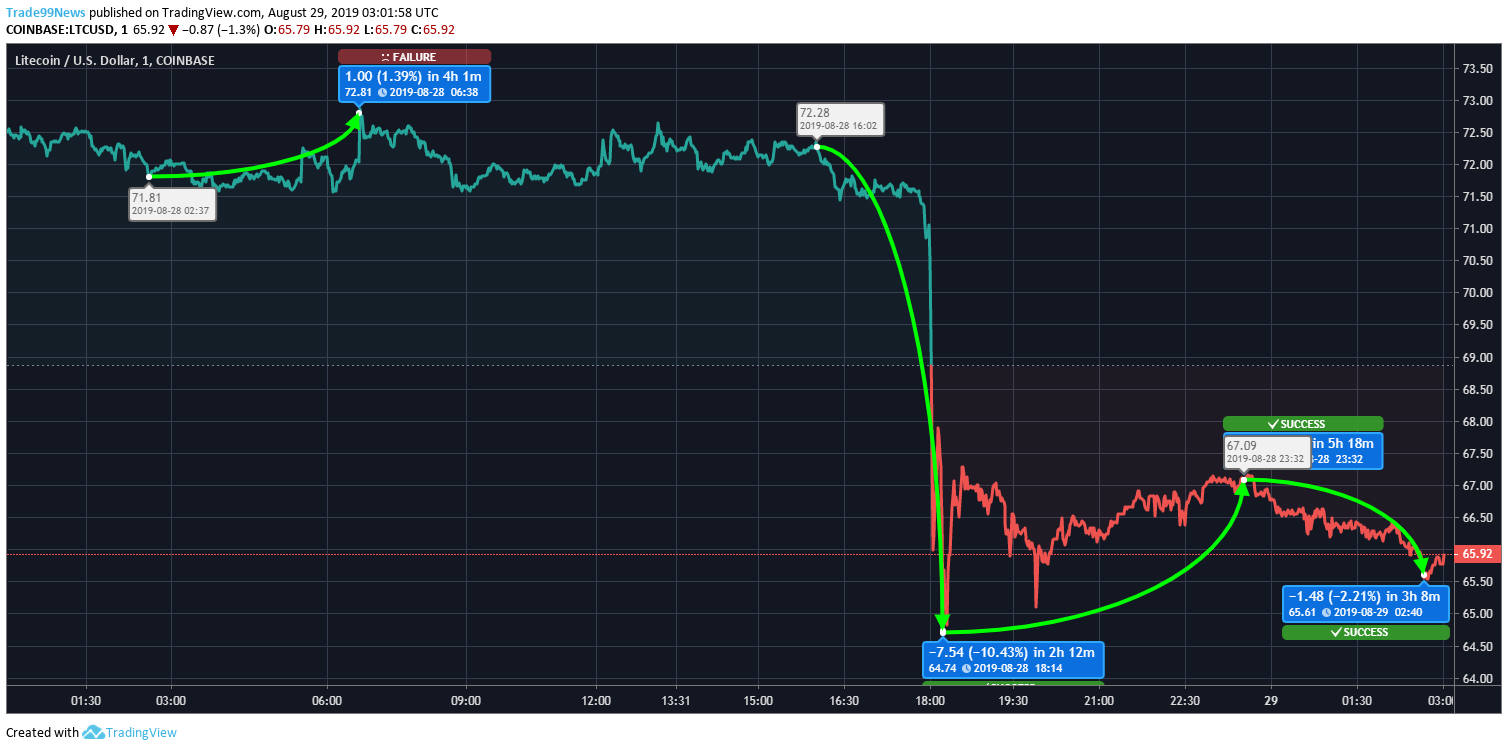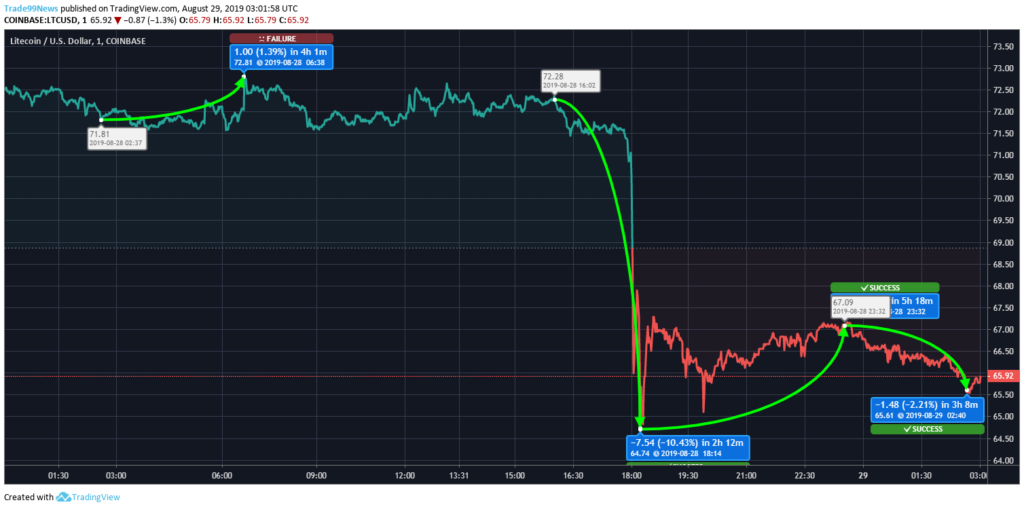 CHART
Litecoin has taken an unexpected move, and this has shocked the whole market. There is no visible sign of quick turnaround of Litecoin price. In the short-term, LTC coin may take the shelter of the next support at 62 USD.
Here are the details of the next probable resistance and support levels:
R1: $71.47, R2: $75.51 and R3: $77.98
S1: $64.96, S2: $62.49 and S3: $58.45